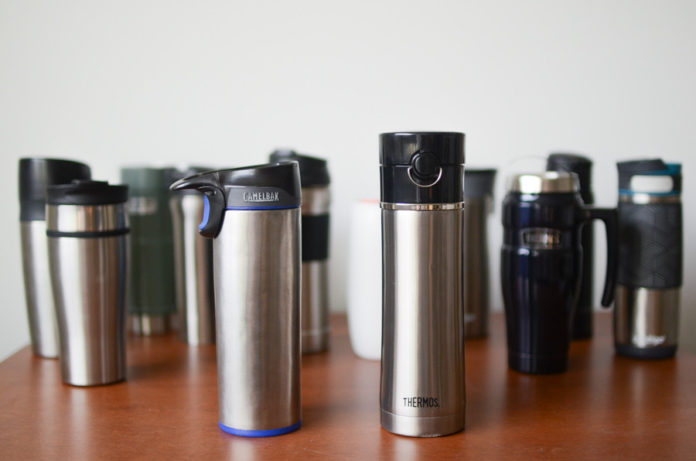 Travel mugs are designed not just to keep your drink hot or cold for a long time but they are also constructed in a way that would prevent spilling or splashing. Most of them come with a tapered bottom that would fit into a standard cup holder along with an easy-grip handle. The best travel mugs for cruising are slightly different from standard insulated mugs and not necessarily available at a local store where you live.
First off, a standard insulated mug doesn't come with a lid and secondly, it does not offer the same capacity as a travel mug especially designed for use on cruise ships. The best travel mugs for cruising can hold up to 30 oz of liquid, unlike a tumbler that is designed to hold only up to 12 oz of liquid.
They are also equipped with some additional features to make your cruise more worthwhile and enjoyable. Some of these features include easy clean-up, designed to accommodate straws, and a locking lid that keeps the liquid from spilling.
Here we are reviewing 8 travel mugs that can be used on a cruise ship safely without worrying about spilling your tea or coffee all over. They have been selected because all of them have received above 4-star ratings and along with being known as the top manufacturers in the field of Travel Mugs in the world.

So, here we go.
While the caption doesn't indicate its suitability for use on a cruise ship, this mug is ideal for any kind of travel because of its unique features. Unlike many insulated mugs available on the market, this one is dishwasher safe.
It comes with a lid and a full-loop triple grip handle, which makes it quite comfortable to hold even if you're wearing glove whilst on your Alaskan adventure. The double-wall vacuum insulation keeps the drink hot or cold for a long time.

Click This link to shop for this Travel Mug on from Amazon
Perfect for that first coffee in the morning on Lido deck or perhaps an on the go coffee to take into the show lounge to play bingo or watch a show.
This Yeti Travel Mug is also available in 12 different colors should you want to match it with the other cruise accessories you might already have.

This one comes with some bonus features like two straws and a brush for cleaning them. The straws are unbreakable as they are made from steel and are also reusable. The lid is splash-proof, which makes the drink inside protected for a long duration.
The sweat-free design makes it one of the most good-looking tumblers available out there. BEAST products are advertised to be one of the toughest Travel Mugs on the market because of the superior materials and unmatched finish. It doesn't come with a handle but you can add one by purchasing it separately from the same manufacturer.
Click this link to Shop for this Travel Mug on Amazon
With or with a handle it's up to you. Remember this also comes with the stainless steel straws, so it's perfect for your cruise, as slowly cruise lines are eliminating the use of plastic straws onboard.
The sleek design of this travel mug along with the Thermalock technology make it one of the most preferred travel mugs for cruising. It is completely leak-proof owing to the snap seal feature.
Click this link to Shop for this Travel Mug on Amazon
This larger-capacity travel coffee mug works hard so you don't have to — just snap the tumbler lid open and closed so it's sealed shut (and leak-proof!) when you're done sipping. Enjoy a hot cup of coffee up to 7 hours after you poured it. Perfect for those long seas days.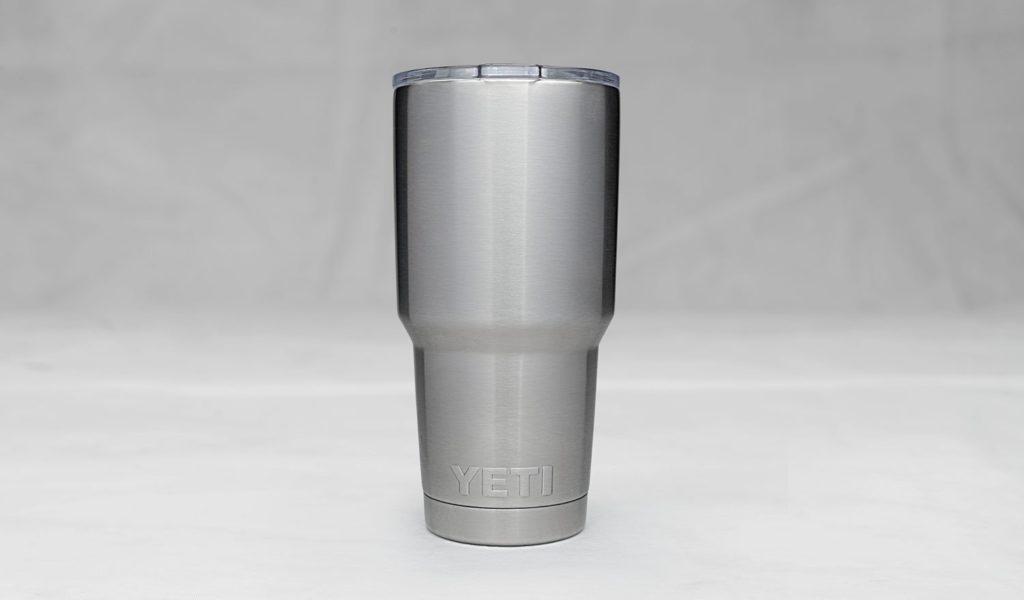 If you want a perfect cruise ship partner from a manufacturer that is known all over the world for their durable products, look no further. This one comes with a MagSlider Lid, which uses magnets to lock the drink inside when not in use.
Click this link to Shop for this Travel Mug on Amazon
This is indeed a powerful feature; one that makes this mug ideal for a cruise trip. Like all their other products in this range, this one is also dishwasher safe. Keeps your lunchtime drink cool well past sundown or your coffee nice and hot throughout the morning. The ultimate cruise travel mug.
If you want a superior quality, personalized travel mug for your next cruise trip, this ones for you. It comes with an Autoseal button to keep the liquid locked inside while traveling. The mug is suitable not just for road trips, hiking, and camping but also for cruising and poolside partying. It is pretty, durable, and perfect for people of all ages especially the elderly.
Click this link to Shop for this Travel Mug on Amazon
Engrave the front of the travel mug with a name, initials or special message for no additional cost. This mug could also make a perfect gift idea for a fellow cruiser as a memento of their first cruise.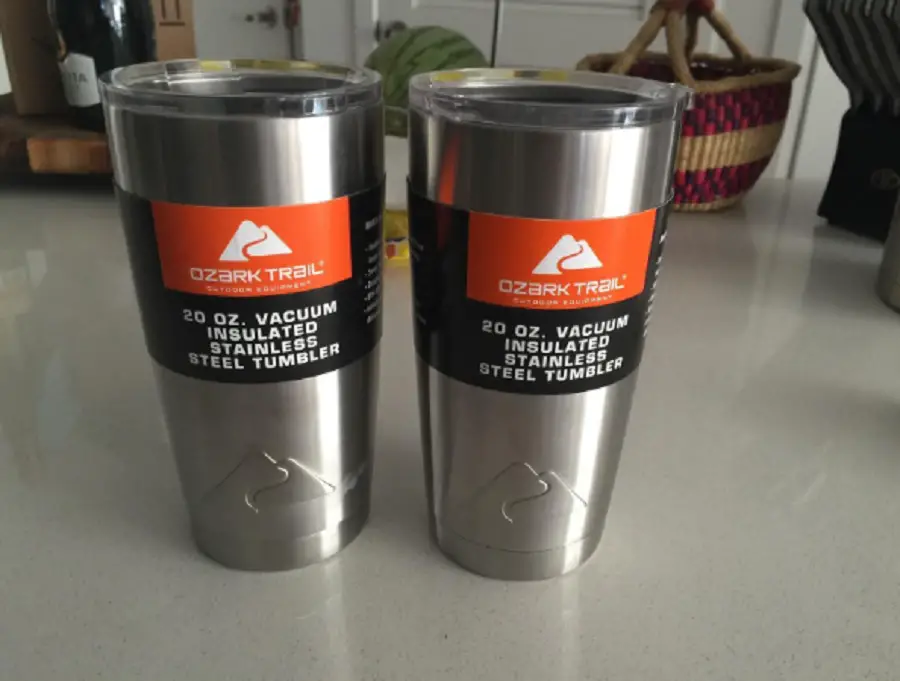 Looking for a reasonably priced travel mug that is BPA free and very durable and long-lasting? This one fulfills all your requirements. It comes with a lifetime warranty and its high-grade double-walled stainless steel keeps the liquid warm or cold for a long time.
Click this link to Shop for this Travel Mug on Amazon
If your looking for the perfect his and hers set of 2 travel mugs, look no further. Great value at the same time. Great for both hold and cold drinks.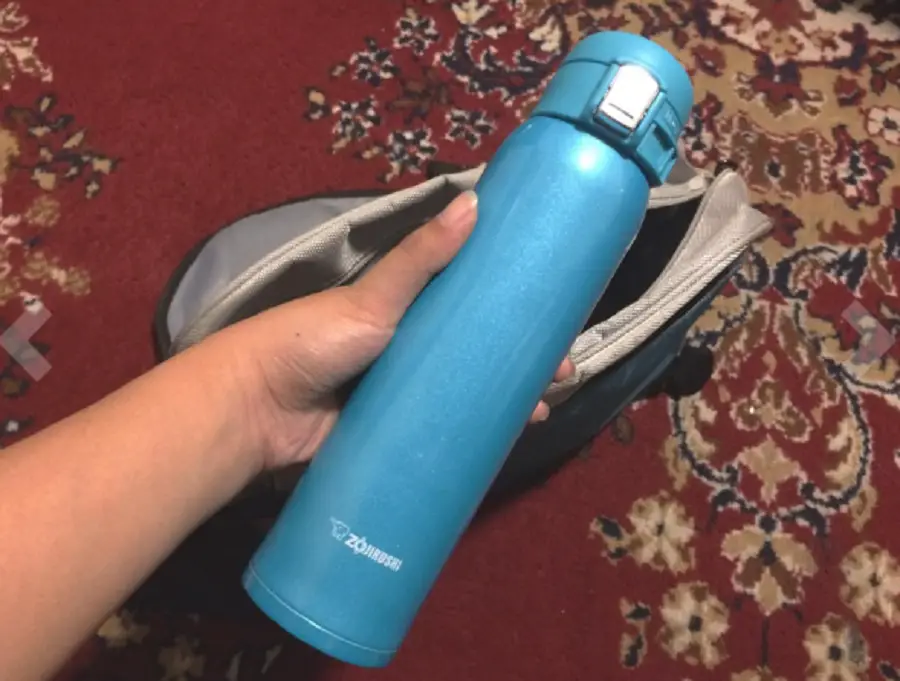 People trust Zojirushi for their durable and attractive stainless steel products and this one is no different. It is made from BPA-free plastic and the lid completely disassembles for easy and thorough cleaning. The mug is small enough to fit in a handbag or purse and is available in beautiful colors like lavender, smoky blue, and emerald.
Click this link to Shop for Zojirushi Travel Mug on Amazon
It has been designed to drink directly from the mug, which makes it efficient and easy to use. The 1 1/2″ opening is wide enough to fix ice cube for longer-lasting coldness.
This wide-mouth stainless steel mug, available in many attractive colors, is perfect for cruising. Its high-grade insulation keeps the liquid cold for up to 24 hours! The powder-coated matte finish of this product makes it very beautiful.
Click here to check out the Hydro Flask on Amazon
It comes with a lifetime warranty and is also reasonably priced. It is not only BPA free but also Phthalate free. The capacity may not match with the top travel mugs reviewed earlier but it makes it quite compact and easy to carry around.
There is also an additional option of a Paracord handle that can be purchased separately. A perfect add on to your already perfect company cruise travel mug.
MORE GREAT TRAVEL AND CRUISE PACKING IDEAS
Travel Adapters for Cruises: A Must-Have for Cabin Comfort
The 5 power adaptors you can bring on your next Carnival Cruise
In Conclusion
Spending time on a cruise ship or out off the ship on an excursion means having to drink your favorite fluids frequently for hydration. That doesn't mean you have to compromise on the temperature of the drink because of not having a travel insulated mug at hand. The mugs reviewed in this article were selected based on their rating, features, and price.
All of them come with high-grade stainless steel interior for keeping the liquid cold or warm for a long time. You can choose one depending on your requirements regarding the capacity, overall design, locking technology and availability of straws. They are definitely the best ones available out there so the next time you go shopping for a travel mug for cruising, perhaps order your self one of our top 8 best Cruise Travel Mugs.