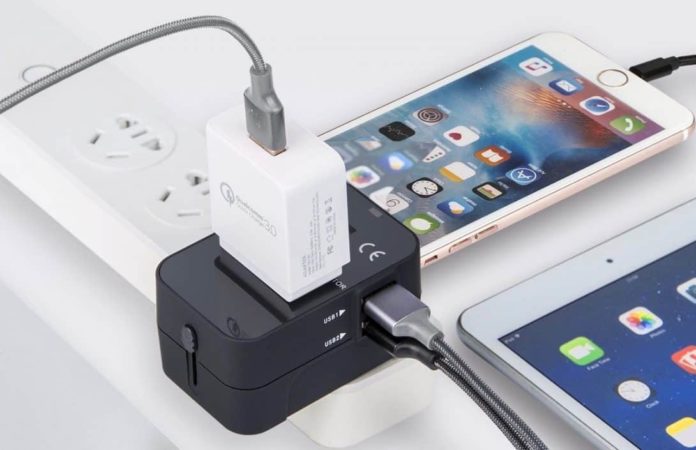 It's all booked – you're officially off on that dream cruise holiday. It's fair to say, you couldn't be more excited!
When it comes to packing for your trip, it seems like there's so much to do.
Choosing a travel adapter is one of them. It may seem like a mundane task in the grand scheme of things, but it's essential that you choose one to suit your trip. After all, you won't want to lose touch with the rest of the world on your trip. You'll have plenty of photos to share on Instagram, after all!
However, there are so many different options of travel adapters to choose from and you don't want to be stuck cruising the seas without one that'll match your needs.
Don't worry, we've got you covered. These travel adapters and chargers listed are ideal for plugging in your phone, laptop, and tablet, as well as hair-styling tools, and any other electronics you'll take on your trip.
What to Look for in a Travel Adapter
First of all, it's important to understand your needs when choosing a travel charger or adapter.
When making a choice, think about where your cruise is traveling to. Sure it will be easy to use your travel adapter on board, but you never know when you might be caught out without battery and may need to charge in a local café or bar.
If you're visiting various countries, a universal adapter may be the best option as it will work no matter where you wind up. Plus, you can use it for any trips after your cruise.
Packing light? If you want to cut down on bulk, go for a streamlined converter. This option, however, may only work in some regions so be careful to check when making a purchase.
More modern converters come with USB ports which eliminate the need for a USB-to-outlet converter for charging electronics. Most converters will also have more than one port so you can charge more than one device at a time. This is great if you use a lot of electronics or are traveling with the family. Everyone's travel gadgets add up on holiday, after all!
Price is another factor to consider. If you're not a big traveler, then forking out a ton of money for a converter you'll only use once or twice doesn't make sense. If you're a bit of a jet setter, however, it's probably worth investing in a good-quality converter. Go for a price that matches how often you travel.
Our Favorite Travel Adapters
There's a wide choice of travel adapters on the market, but some rate a lot better than others. Here are our favorites.
The Epicka Universal USB travel powder adapter is definitely one of the best travel adapters on the market today. Offering four USB ports on its front, this handy adapter allows for the simultaneous charging of five devices at a single time.
It also offers support in more than 160 countries around the world – including the US., Europe, and Australia. That means you won't be caught short of battery pretty much wherever you travel to.
In a sea of travel adapters that seem identical, this bad boy stands out with its top-notch features. Not to mention, it can charge its devices at high speeds, so you don't need to hang next to the wall all day! Check this Adaptor out on Amazon right here.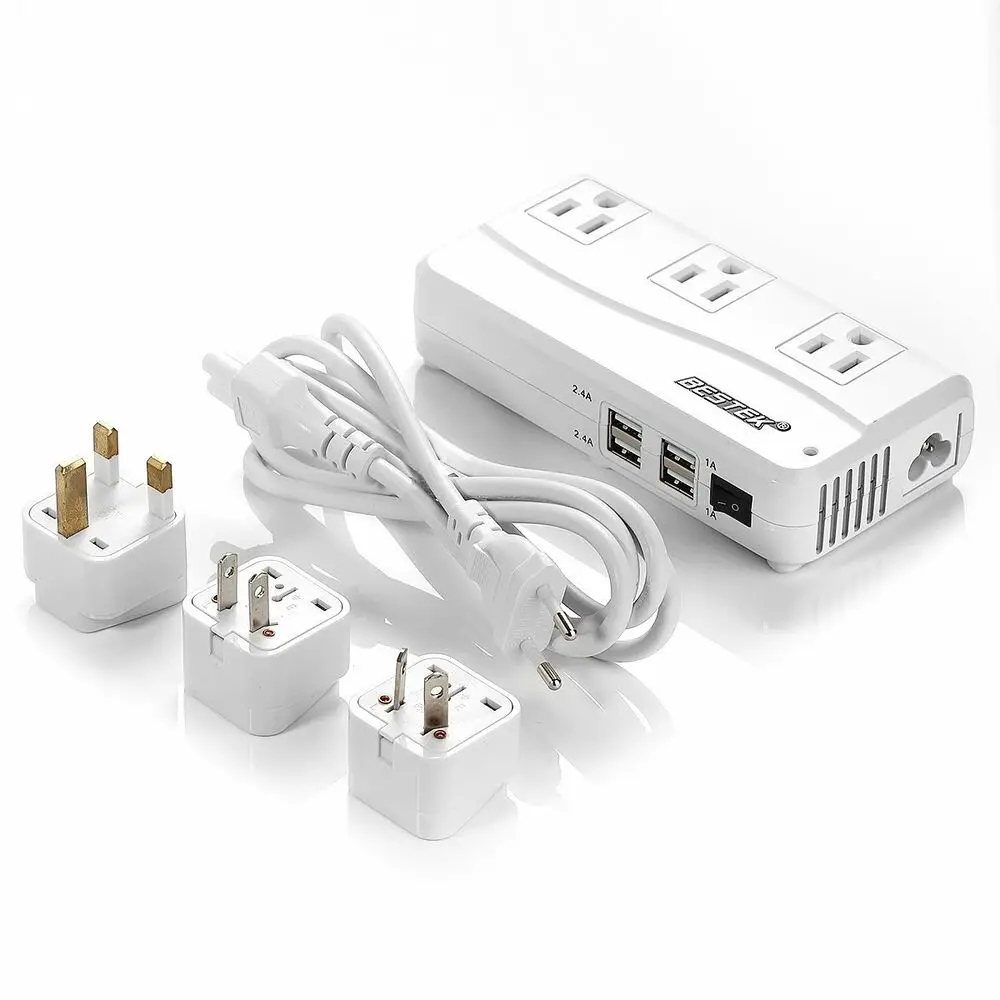 Popular on the market of power adapters and chargers, the BESTEK travel adapter is a combination product that offers the best of two worlds
Not only is the Bestek a universal travel adapter that can be used in more than 150 countries, but it also doubles as a 220 volt to 110-volt converter for reducing load and to avoid overheating your favorite travel items.
This one's perfect for families too – it can charge up to seven devices at one given time. Buy it today and receive it in its travel-ready bag for easy storage on your cruise. Check this Adaptor out on Amazon right here. 

Most travel converters are designed like an oversized plug, but not the Amir travel power strip. This power strip works in most countries and is designed to input 100 volts to 250 volts. It has four AC outlets and four USB charging ports, plus three adapters for the United Kingdom, Australia, and Europe.
It's a little chunkier and heavier than many other travel adapters, but when you're staying onboard a cruise ship, it doesn't really matter, does it? This one is perfect for leaving in your cabin to charge your electrics as you explore the vessel. Check this Adaptor out on Amazon right here. 

If all your devices are equipped with a USB port, then the Syncwire USB charger plug is a great shout.
The Syncwire offers four USB to connect and charge phones, iPads, tablets, and more. The charge inputs between 100 volts and 240 volts and will automatically adjust to your gadget. It's super compact and can easily fit into small carry-on bags, so you can carry it around with you at all times.
The plug has three removable adapters that work in numerous countries – but are built for the United States, the United Kingdom, and Europe. Check this Adaptor out on Amazon right here. 

MORE PACKING IDEAS FOR YOUR NEXT CRUISE: 
How to pack a travel First-Aid Kit

Don't Forget to Buy a Travel Adapter!
Wherever you're sailing to, there's a travel adapter to suit your needs and we hope this list of our favorite travel adapters has given you some inspiration.
It's easy to forget buying a travel adapter, especially when you're more concerned about what clothes to pack for your trip! But remember – you don't want to be caught powerless and even if you do manage to find a travel adapter to buy on your trip it's likely to be more expensive and of worse quality.
If you're wondering what else to pack for your cruise, check out our list of the top five items here. We hope you enjoy your trip – and your electronics!