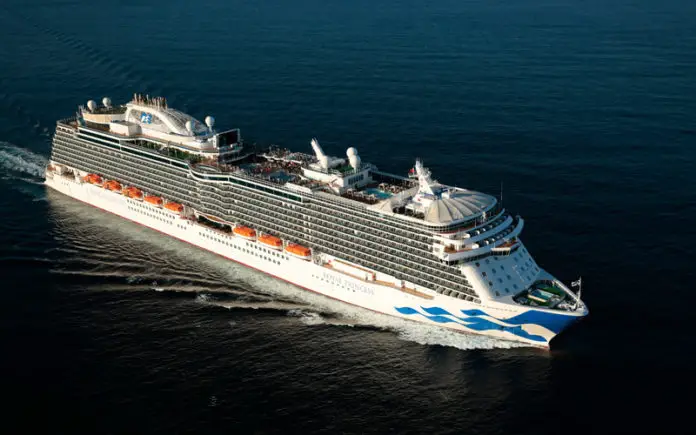 Its being reports on various websites and social media that a women has fallen from a cruise ship sailing in the Caribbean
Several passengers aboard the Royal Princess cruise ship have informed Cruise Law News that a passenger fell from an upper deck and struck a lifeboat last night.
One passenger, who wishes to remain anonymous, stated:
"A women on royal princess princess cruise line was pushed or fell from the lido 15th or 16th deck onto the top of  life boat #2 at 4 am in the morning. She died instantly. Once the ship arrived into Aruba, authorities boarded the ship. Outcome of investigation is unknown. Passengers said the scene was gruesome."
Passenger were first alerted to the incident when they heard an announcement around 4:30 a.m. for the security team to respond to deck 7 underneath lifeboat number 2. When the cruise ship arrived at port in Aruba, the captain made an announcement that the crime scene investigators were coming on board and no one would be allowed to get off until they cleared the ship.



MORE CRUISE NEWS: Princess Cruises Gift Cards Now Available in Kroger, Giant Eagle and Harris Teeter
More Updates are they come to Hand…..