Rushed off the SD card press. These are the absolute very latest behind the scenes photos of your Carnival Horizon.
Each time we receive these photos, we are taken back by the look and beauty of the ship. Even in the crew areas they really have gone above and beyond what is expected of a new build ship in this modern era.
Behind the scenes photos really are like going behind the curtain before a show, or even more secretive. Being able to see "Crew Only" areas. Let's go ahead and take a look around shall we?
Crew Only Areas
These are a few of the possible under seen areas on the ship. For some of you, if you have done the "Behind the Fun" tour you might notice a few places.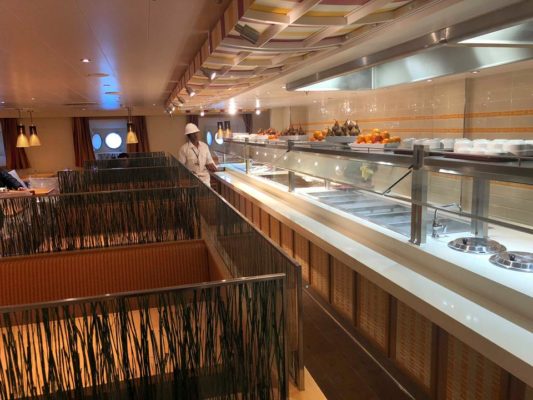 Guest areas, Mixed in together
The next set of photos are of different passenger areas. from the Piano Bar to the Main theatre. The ship sure is very close to being completed. We even get to see the Duty-Free ships and a few photos of the Teppanyaki Grill.
Seen below is the Piano Bar. many a late night is set to be had in their for some cruisers I think.
LIKE TO SHOP: The Top 5 must-have items for your next cruise
READ MORE: Carnival Horizon set to Debut 3 exciting new Production shows on board
Below you will see the upper-level view of the Main Theatre. I have posted a link to the post we did about the new shows they're going to be debuting.
We certainly hope you enjoyed your short walk, well scroll around the ship. To finish off our post today of Behind the Scenes photos. We have saved the best for last with one of the favourite places on the ship and with the Horizon it's going to be slightly enhanced. The addition of the adding the ice-cream bar in the same location. I am of course talking about "Cherry on Top"
So What do you think……..?