So here it is…The Top 5 must-have items for your next cruise.
They've been listed from 5 through to 1. based on replies and comments from recent posts on the I Like Cruise Ships Facebook page.
5. Tribord easy breathe full face snorkelling mask
By far one of the most talked-about items right now. This easy to use mask is perfect for the novice or even advanced snorkelers. Have a look HERE for more information about it.
4. Magnetic Ceiling and Wall Hooks
With most of the ship's cabins and staterooms made out of steel and aluminium. These Magnetic hooks are the perfect item for your next cruise. Click on the link HERE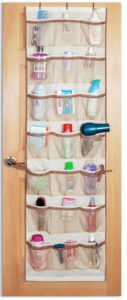 These are becoming more and more necessary, with the space in some cabins limited. This is perfect for all your toiletries and bathroom items. Take a look HERE for it.
Well here is the one that gets the most positive feedback. With both plug sockets and USB capability. This is perfect for multi-item charging at the same time. Take a closer look at it HERE.
 The all-time most talked-about item from any top 5 we have ever done. Luggage tag holders are the next best thing to sliced bread it seems. There are quite a few different types depending on the cruise line you're going on. For Carnival cruise line see HERE. For Royal & celebrity cruise lines see this HERE.

READ MORE: How to pack a travel first-aid KIT
So what does everyone think? Have we missed something? Do we need to add something? Perhaps even a Top 10? Let us know.
If you liked this article. Why not click on over to another post I did with more Top 5 items. It can be found by clicking HERE