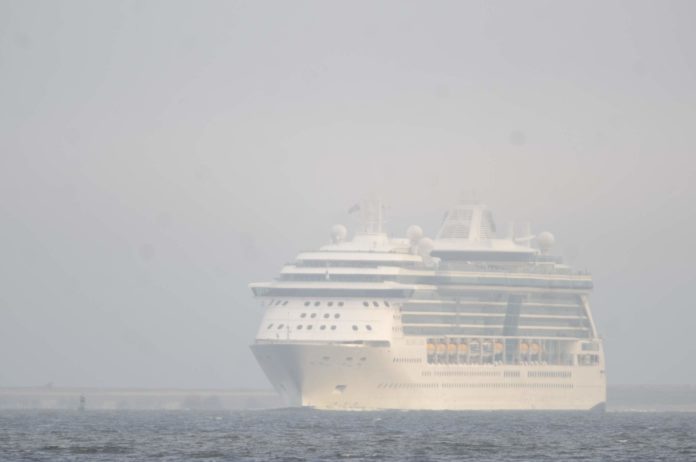 National Weather Service advisors the Greater
Tampa Bay area to prepare for Dense Fog 
It is being reported by the National Weather Service that a Dense Fog Advisory is now in effect until 12noon Central Standard Time.
Guests who are cruising on the Carnival Miricle this morning were sent a message by Carnival to be aware of possible travel delays. The message read as follows:
WEATHER ALERT
CARNIVAL MIRACLE
DECEMBER 30, 2018
December 29, 2018
Dear Carnival Miracle Guest,
As you are preparing for your cruise, we want to make you aware of a weather alert. Dense fog is forecasted for the Tampa area tomorrow and this may impact the arrival of the ship and your embarkation.
We are currently planning to operate our cruise as scheduled. However, we will continue to monitor the weather and provide you with an update if anything changes. In the meantime, please opt-in for text alerts by texting CCL1 to 278473 (CRUISE).
We are looking forward to welcoming you aboard for a FUN and memorable cruise vacation. At present, the Carnival Miricle is waiting out at sea as the port is currently closed to marine traffic. 2 Other ships are also waiting along with the Miricle. They are the Norwegian Pearl and Holland America Rotterdam.
Another problem for ships trying to dock today in Tampa will be the presence of 2 Royal Caribbean ships that were prevented from sailing last night (29th December) They are the Brilliance of the Seas and Rhapsody of the Seas.



With limited space to allow multiple ships to arrive and depart. Once the 2 Royal ships sail. Only then will the 3 Ships due to dock today be able to sail in and complete Disembarkation.
OTHER CRUISE NEWS:
Grand Cayman Waterfront Remains Closed After Wild Weather
Carnival Panorama's Construction Commemorated with Traditional Maritime Coin Ceremony
At the time of publishing this story. The port is still currently closed and it will now become a waiting game. If you have a cruise planned in the coming 24 hours make sure you keep up to date with your Cruise Line