Melbourne Cup day is well known to us as all. But this year marks a very special occasion for P&O Cruises Australia. 2019 is the 50th anniversary of P&O bringing race going to Melbourne via the high seas.
P&O first sailed to the Melbourne Cup in 1969, but this year the cruise line is doing it in style with Australian model and media personality Fiona Falkiner leading the 'Fashion at Sea' glamour on flagship Pacific Explorer.
As Pacific Explorer sails to and from 'the race that stops a nation', body-positive advocate Fiona will headline P&O's signature catwalk show allowing guests to see the latest fashion trends at Flemington this year.
P&O Fairstar was the first to sail from Sydney to Australia's most famous race for thoroughbreds in 1969. The annual 'Fashions at Sea' event has been an integral feature of P&O's Melbourne Cup cruises ever since.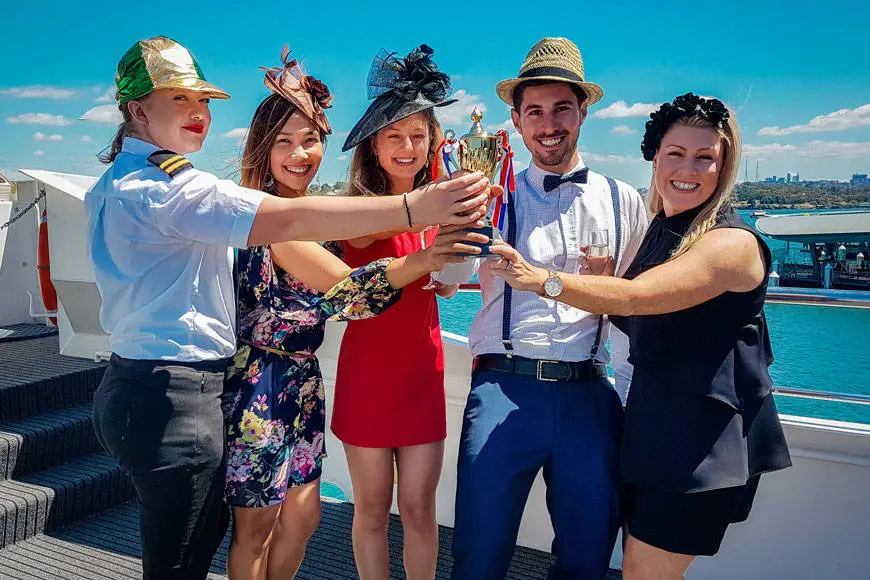 This year, Pacific Explorer will depart Sydney on November 2 for a six-night cruise with guests treated to a stellar line-up of fashion, entertainment, and great dining opportunities.
The fashion extravaganza features more than 20 local and international designers and brands including Leona Edmiston, Colette by Colette Hayman, Elliatt, Czarina Kaftans, Peter Lang Jewellery, and Tina Holy Couture.
With Pacific Explorer sailing from Sydney and Pacific Dawn sailing from Brisbane, P&O Cruises will bring 3500 racing and fashion fans to Melbourne for the Cup.
Pacific Dawn arrives on the morning of the Cup to spend two days in Melbourne, and Pacific Explorer will be in Melbourne for three days allowing guests plenty of time for last-minute race-day shopping. 
There is going to be a jam-packed lineup of Melbourne Cup-themed activities onboard.  These include hearing from 'The Voice of the Cup'  Greg Miles, jockey John Letts with two Melbourne Cup-winning rides to his credit, and trainers of Cup-winning horses, Brian Jenkins (Jezabeel in 1998) and Sheila Laxon (Ethereal in 2001) along with other well-known racing names.
"P&O Cruises and the Melbourne Cup are quintessentially Australian and both have an iconic status in their own right," P&O Cruises Head of Entertainment Brett Annable said.
This year's Melbourne Cup cruises with Pacific Explorer and Pacific Dawn are all the more special because of the added celebration of the fiftieth-anniversary cruise. Fashions might have changed over a half-century but the national obsession with the Melbourne Cup is an indelible part of Australia's DNA.
READ MORE P&O AUSTRALIA NEWS:
Port of Brisbane to carry 2 million P&O passengers through 2021
P&O Australia to host a Country Music Festival At Sea
With accommodation and meals included in the cruise fare plus transfers and entry to Flemington on Melbourne Cup day, cruising to Melbourne with P&O is a great value way to experience the race that captures worldwide attention.