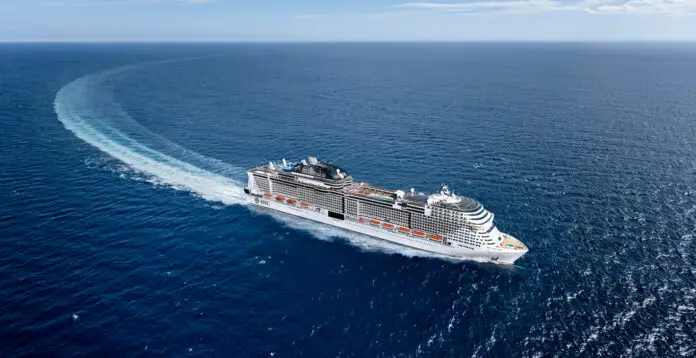 Due to the introduction of significant restrictions to movement in particular in France and Germany, two of MSC Magnifica's key source markets, MSC Cruises will temporarily suspend further sailings of MSC Magnifica from 8 November through to 18 December
          
MSC Grandiosa will meanwhile continue and extend her current sailings in the Western Mediterranean through to March 2021 with additional rigorous measures under the Company's existing health and safety operating protocol
The MSC 2021 World Cruise has also been cancelled due to many ports along her itinerary still being unavailable due to the pandemic

Upon her return to sailing after temporary pause MSC Magnifica will continue to perform her current itinerary through to April 2021
MSC Cruises announced today that given the prevailing pandemic situation in France and Germany with significant travel restrictions affecting guests from these markets, it will be temporarily suspending further sailings of MSC Magnifica.
The temporary suspension will affect sailing from 8 November through to 18 December, included. France and Germany are two key source markets for the ship's 10-night voyages across the Eastern and Western Mediterranean calling destinations in Italy, Greece and Malta. 
The shut down in cruising has been force to happen due to the Italian Government putting in place stricter guildlines for travel with the country, thus not allowing people to easily come and go and thus board the cruise ships as they were doing.
The new measures include extensive restrictions to people's mobility across the entire country, which would severely impact the ability of future guests – Italian residents as well as international – to reach any of the ships' embarkation ports in Italy.
The government in Italy has announced that it will nearly completely restrict the movement of residents no longer only between regions, but now also between cities and towns in its efforts to combat the pandemic ashore.
These measures will apply to residents of Italy between 21 December, 2020 and 6 January, 2021. They will effectively also restrict the ability of residents of other countries to travel to and through Italy.
Further to this, MSC Cruises will now see the application of newly activated measures under the MSC Cruises existing and comprehensive health and safety operating protocol, which include the following: 
Additional onboard testing for all guests mid-way through their cruise (on top of the existing pre-boarding universal testing for all guests)
 
Testing of all crew during their time on board is increased from twice-a-month to weekly (in addition to pre-boarding testing for all crew and other ongoing health monitoring measures)

Increased frequency of onboard sanitation, in particular of public areas and high touch points

Tightening of the definition of close contact for tracing purposes, from 15 to 10 minutes contact
OTHER CRUISE NEWS:
Odyssey of the Seas begins to take shape
Mariners Lounge to Open Giving Crew a Few Perks before Signing On
Carnival Ecstasy Rescues Injured Mariner Adrift at Sea
In connection with the health situation ashore and in particular the continued unavailability of the majority of ports along the proposed itinerary, MSC Cruises has been forced to cancel its 2021 World Cruise, which was due to be performed by MSC Magnifica.
In the time since allowing cruises to start up again in Europe more than 30,000 guests have been able to board MSC ships under their strict health and safety protocol's in place.