Carnival Has continued on from where the Vista left off by including one of the most popular spots on board the ship. The Havana Bar Experience is a place your going to need to check out on your next cruise.
The Havana Lounge Experience is going to be something, not Carnival like, especially if you're a long time cruiser with Carnival. It really is a departure from what with have in our minds.
"We think the Havana Experience will change the way you feel about the cabins available on Carnival. Especially once you've had a chance to fully experience it" David, passed Carnival Vista Cruiser.
Firstly, if you're not fully caught up on some of the other posts about the Carnival Horizon. Why not click one of the links below to see what you're missing.
For sure you're going to love the behind the scenes photos.
Carnival Horizon – So So Close to Completion
Carnival Horizon – More of the VERY Latest Photos
Carnival Horizon – Who's ready for some more Behind the Scenes Pictures?
Havana Staterooms and Suites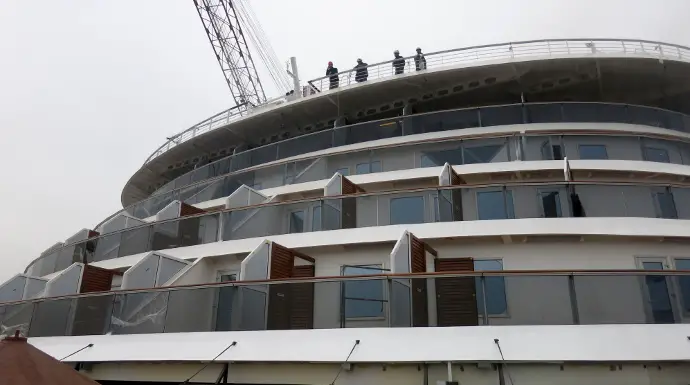 The Carnival Horizon will offer a wide variety of well-appointed, beautifully designed staterooms and suites. Tropics-inspired Havana Cabanas feature accommodations with private outdoor patio cabanas that face the expanded lanai ocean-air outdoor promenade and offer magnificent sea views. The Havana Lounge sure is going to be something special.
The aft lanai ocean-air outdoor promenade alongside the Havana Cabana staterooms and suites will be for the exclusive use of guests in Havana accommodations until 7:00pm daily.
Children must be 12 years of age or older in order to cruise in a Havana stateroom. The Havana staterooms and experience is designed to be a place where guests can relax and recharge in a more intimate and private setting and the age requirement will enable us to sustain the desired atmosphere.
Havana Pool Area Features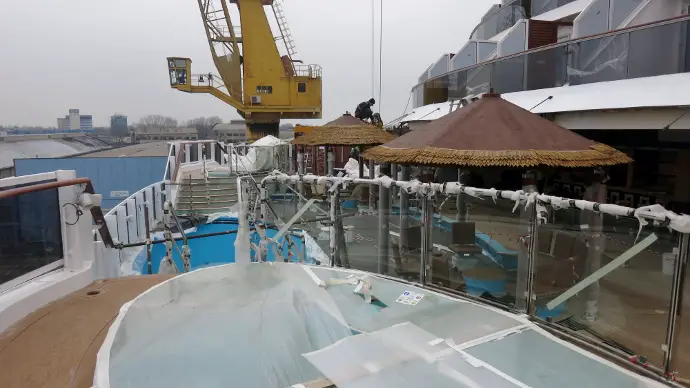 Located aft on Deck 5, the aft lanai ocean-air outdoor promenade and Havana Pool offer stunning views of the ocean.
The Havana Pool and lanai will be for the exclusive use of guests occupying the Havana accommodations until 7:00 pm daily.
This area features two large whirlpools, an infinity pool and relaxation area complete with colourful umbrellas, faux palm trees, thatched patio huts and comfy seating, perfect for soaking up the sun while enjoying a refreshing mojito.
Havana Bar Features
Celebrating Cuba's gloried past, the Havana Bar serves traditional cocktails and transforms into a sizzling Latin dance club at night.
The Havana Lounge – Bar is open to all guests, daytime and nighttime.
Serving classic Cuban cocktails, Cuban coffee and Cuban sodas ($).
Entertainment: Latin trio or DJ several evenings per cruise as well as Latin-inspired 'Havana Nights' evening.
STILL, WANT TO READ MORE: Carnival To Offer Cruises to Cuba from Miami in 2019