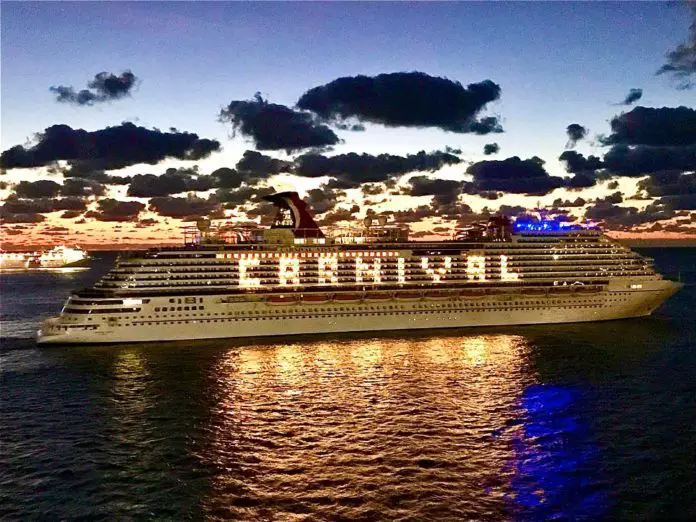 Carnival Cruise Line is in the final stages of repatriating its crew members and nations across the Caribbean and Latin America have played a critical role in helping it's shipboard personnel return home.
Countries across the region, including The Bahamas, Barbados, Colombia, Curacao, Mexico, Panama, St. Maarten and Nicaragua, have assisted in the repatriation effort through seaport operations as well as helping to facilitate the safe and efficient transfer of crew via chartered and commercial aircraft and as ground transportation. 
More than 26,000 crew members have been repatriated worldwide, including thousands of crew members who are citizens of more than 25 different nations throughout the Caribbean and Latin America.
By July 20, Carnival expects to have less than 400 crew members remaining on board awaiting repatriation once their home country borders are opened or travel restrictions are eased.
"Many of our partners in the Caribbean and Latin America have gone above and beyond in supporting our repatriation efforts and played a vital role in helping our team members return home safely"
said Christine Duffy, president of Carnival Cruise Line.  "We offer our most sincere thanks to government officials, private transportation operators and maritime partners for their cooperation, hard work and gracious hospitality."
OTHER CURRENT CRUISE NEWS:
Carnival Cruise Line Plans to Phase Back into Service by August
Cunard Extends Pause to some Voyages until September
Princess Cruises Extends Pause of Global Operations Through June 30
Holland America Line Cancels All 2020 Alaska & European Voyages
Royal Caribbean Further Extends its Suspension of Cruising
I, myself was apart of this crew repatriation effort, being one of the team members onboard the Carnival Dream which at the time was sailing out of Galveston, Texas. I was fortunate to be able to fly out from Houston at the time arriving to my home country of Australia via flights through Los Angeles New Zealand and then landing in my home city of Perth, Australia.
At this stage I am still at home awaiting my eager return to cruising and working on board another Fun ship. In the mean time I like so many other team members simply have to wait out this unprecedented crisis unfolding around the world.
Back at the beginning of all this, I Like Cruise Ships was one of the first websites reporting on the Crew Repatriation Efforts being held by Carnival Cruise Line at the time. you can read that original story in the following links.
Crew Repatriation Efforts Explained Further
7 Carnival Cruise Ships to Transport Team Members Home
Carnival to use Empty Cruise Ships to get Crew Members Home
251 Carnival Victory Crew Members Sent Home Via Charter Flight
Carnival Panorama to Sail Crew Members Home
Since these stories broke, more than 4 months have passed, little did was all know at the time that cruise ships around the world would all come to such a sudden holt. The now famous "We Will Be Back" praise was coined and its still true to this day. We all hope that very soon a cruise ship is going to waiting at port near you.