Have you ever had a thought if you won the lottery that it just might be possible to purchase your own Cruise Ship? A Carnival Cruise ship at that. Well, it seems you might be in luck. As we have found a Carnival Cruise Line Ship for sale.
Curiosity seems to get the better of everyone I think. From reading this title I am sure your very curious as to the possibility of Carnival Cruise Line selling their ships off. It's not every day you pick up the classifieds and notice a ship for sale.
Well, it seems the ship in question has been for sale for a while now. Possibly for as long as two or three years. Although the listing for the ship is very vague. if your any kind of a fan of Carnival ships, it doesn't take much to realize its the Carnival Fantasy for sale.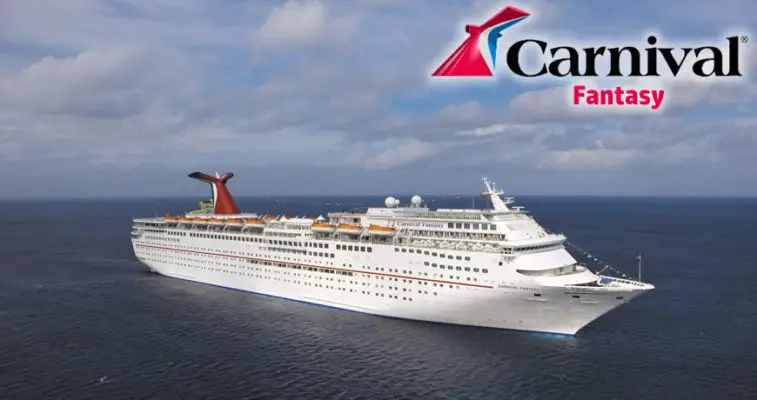 How Much Do I Need To Pay
So, you have the desire to buy a ship, now the next question is what will your bank manager say. You're surely going to need to have deep pockets and maybe even a little bit of a deposit.
Present day listing for Cruise ships for sale on the open market has them ranging in price from 1 million to as much as 350 million. not too much you say. Well, sometimes they do come up on special. Not quite like the local supermarket, but still a little more reasonably priced.
Based on the listing for the ship, its current price is in the region of US100 million. Now, I am sure that price is negotiable. On the website for the listing. Even I am not eligible for further information unless of course, I can provide proof of income suitable to purchase a ship of this price.
The Nitty Gritty
Information regarding this ship is available only to qualified buyers.
The owner of this vessel requires we obtain financial information regarding the prospective buyer prior to releasing any specific information concerning this ship.  A qualified buyer is a company/individual that can financially qualify to purchase a ship in this price range.
Ships Specifications – Stock No.: S2152
Normal Passenger Capacity: 2052
Maximum Passenger Capacity: 2675
Passenger Cabins: 1599
Outside Cabins: 1005
Inside Cabins: 594
Cabins with Balconies: 16 Cabins
Normal Crew Capacity: 920
Year Built: 1990
Build Yard: Kvaerner Masa-Yards, Helsinki New Shipyard, Helsinki, Finland
Gross Tons: 70,367 GT
So what do you think? Are you ready to jump in at the deep end so to speak and buy your self a ship? There another option, you could always charter the ship. Which means basically renting on a week to week basis. You could then get your self a travel agent to book it out for you. And off you go.
POPULAR RIGHT NOW: The Top 5 Power Adaptors you can use on your next cruise
What position will you give your self? Captain, Cruise Director, the Dancer…the list goes on. If I had the chance. I think I would just be an incognito owner. Get my self a cabin, and just purch my self on a seat at the pool bar and do some crowd watching. All the time thinking of the dollars going into my bank account. Or at worst the money that is not going into my account. After all, owning a ship can't be that easy can it?


Where to Find Cruise Ships for Sale?
Here is a list of places on the Internet that regularly advertise cruise ships for sale:
Appolo Duck Commercial Listings (commercial.apolloduck.com)
Homestead.com
MegaYachtsOnline.com
ShipTraders.com
WorkBoatsInternational.com
Still think this is too good to be true, check out the listing. If you're ready to buy it. just click the Buy it Now Button. Don't worry it's not an eBay listing. It just takes you to the website of the broker selling this ship.