Polar Expeditions' new cruise ship has begun construction after its steel was cut at Brodosplit shipyard.
The polar expedition passenger ship will be the first vessel to be built to Lloyd's Register's LR PC6 –  meeting the latest and highest demands of Lloyd's Register for Polar Class 6 vessels.
This is LR's highest polar class notation for ice-strengthened vessels. The vessel is 107.6 m long, has a breadth of 17.6 m and will be equipped with two main engines of a total 4,260 kW, generating a speed of 15 knots.
It will have capacity for 196 passengers accommodated in 85 cabins.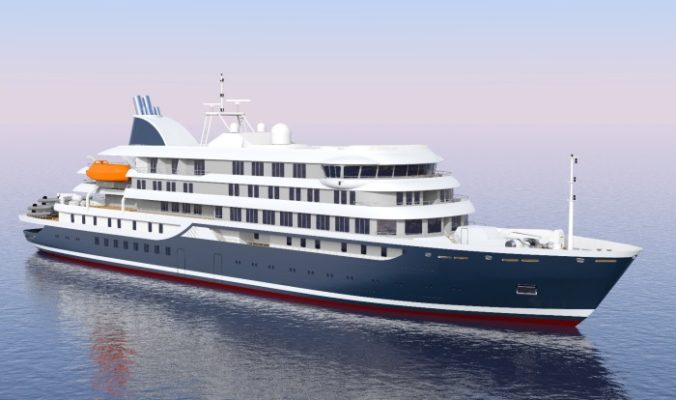 The design and all the technical solutions are the work of Brodosplit design department.
The Croatian shipyard said in a statement that the vessel will also fully comply with the mandatory requirements of the Polar code, adopted by IMO, in particular concerning the safety of the life at sea (SOLAS) and the prevention of pollution from ships (MARPOL) for passenger's vessels.
Brodosplit added: "The vessel's reliability and safety on board are top priorities and it will be equipped with stabilisers that are very suitable for advanced, innovative exploratory quality voyages in the Arctic and Antarctic Regions."
The vessel will start service in March 2019.
READ MORE: Royal Caribbean's new Terminal starts to take share in Miami