Cruising is one of the best-value holidays you can choose for you and your family, but on most ships, there are a few extras you'll have to pay for which can put a dent in your budget.
If you're planning to hit the high seas for your next holiday, there are plenty of ways to save without sacrifice. Here's our top five.
1. Choose the best time to book
They say timing is everything, and when it comes to finding a cheaper fare, it pays to book early, especially if you're planning to cruise in a high or low season. If you're travelling with kids, consider cruising outside of the school holidays, as fares are often higher with less availability due to caps on the number of children on board. Booking at the last-minute can be great value for money, especially if you live locally and don't have to fly to the departure destination.
2. Arrange independent shore tours
Shore excursions offered by cruise lines can add up. A money-saving option is to research what you want to see and where you want to go before you cruise, then get a map and explore it yourself on foot, by car or local taxi. You can also save some extra money by booking your own tours independently from local companies, but be aware that changes to your itinerary could result in you losing your money if you might have pre paid for them, and your ship won't wait for you if you return late.
3. Do it yourself
If you're planning to do activities such as snorkelling, bring your own gear. Also pack essentials including sunscreen, toiletries, and over-the-counter medications, as they are expensive to buy on board. Check out some previous links when it comes to packing essentials. as for doing your own laundry, most ships have self-service launderettes, and laundry specials are often offered by the housekeeping department towards the end of a cruise. If you want to stay connected, cruise ship terminals usually have free wifi hotspots, or head to a local cafe or restaurant in the posts as well.  If you need to call home, use apps such as Facebook, Whatsapp or Skype.
4. Pick the right drinks package
These usually cover specialty coffees and teas, soft drinks, juices and alcohol, and some are aimed at kids covering soft drinks, soda and juices. Do your homework before you buy to make sure you will get the full financial benefit of the package you might choose. If you enjoy a glass of wine with dinner, order by the bottle, and if you don't finish it, ask your waiter to store it for another night. Check the ship's daily program for any happy hours, drink-of-the-day options, or buckets of beer offers where you buy four and get the fifth free.
5. Seek out complimentary dining venues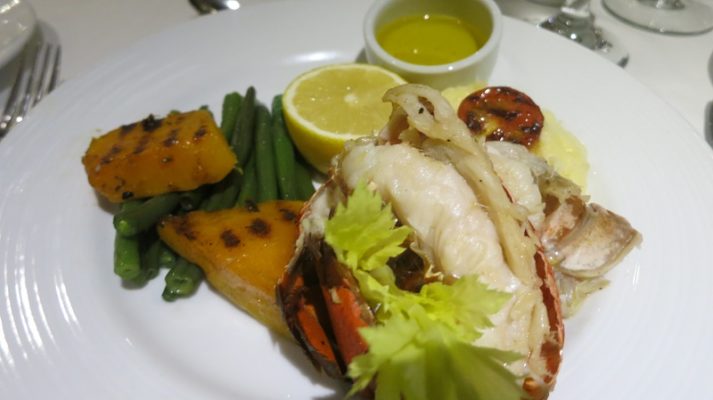 Many cruise ships have alternate dining that come with a cover charge, but you can eat as much as you want for free in the main dining room, the buffet and at a ship's casual pool grill. Complimentary room service may also be on offer, and basic drinks including water, coffee, tea and lemonade in unlimited amounts. If you fancy a specialty restaurant, keep an eye out for any offers, which may include two-for-one dining on the first night, or a free bottle of wine offered with your meal when you attend on certain nights.