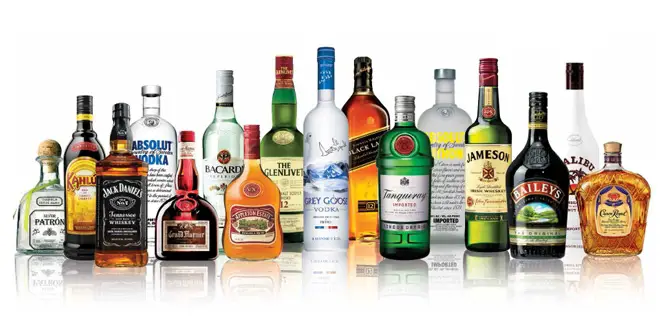 For the liquor buyers out there. I like cruise ships presents to you the Top 5 Bestselling liquor on Cruise ships in 2018
Liquor sales on cruise ships are up across all ships. And with the saving and multiple bottle offers. You're sure to find a deal.
Hennessy White ($44.99-57.99)

By far the best selling liquor on cruise ships in perhaps the last 15 years. owing to the fact it's not sold around the world in land-based liquor stores. For the time being its only sold on cruise ships and the Caribbean.
Crown Royal Regal Apple ($26.99-$29.99)

Only recently released this has fast risen up the list. With its crisp apple taste its perfect for all occasions. be it sipped or mixed.
 Crown Royal Deluxe ($22.99-$25.99)
What should be the classic No. 1 selling on a cruise ship is bumped down the list a little due to the back that Hennessy is not sold on land and peoples want for cases of it. Volume wise it really is the best seller.
Grey Goose Vodka ($29.99-$36.99)
The first vodka to make the list, along with being the first white spirit as well. Grey goose on ships as overtaken the likes of Absolut most because of its great taste and extremely good price point.
Johnnie Walker Blue 750ml ($150-$217.99)
Not what people think of when they consider a top 5 list. but due to the price and the fact most people buy multiple bottles makes this a clear favourite to make the list. Even though Johnnie Walker Red and Black clearly outsell it, the higher price point makes for an overall bigger sales value.
READ MORE: The Top 5 must-have items for your next cruise
So what does every think?. I wonder how many of you thought this was going to be the actual top 5. Was your favourite spirit there?