Held annually on March 2nd, Dr. Seuss Day is a holiday that celebrates the birthday of Theodor Seuss Geisel – otherwise known by the pen name by which he authored children's books: Dr. Seuss.
March 2nd is considered a very special day on board Carnival Cruise Line ships being that its Dr. Seuss' birthday. Guests cruising during this day were invited to "Choose Fun" and celebrated the beloved children's storybook with a variety of fun and festive events that are part of Seuss at Sea, the line's exclusive partnership with Dr. Seuss Enterprises.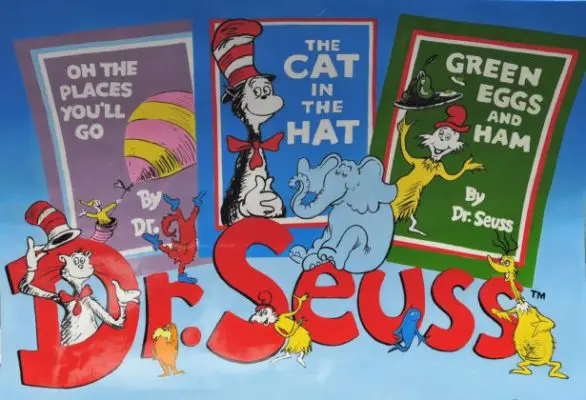 Families enjoyed birthday celebrations aboard each ship, complete with Dr. Seuss-themed treats, fun giveaways, a balloon drop in the atrium, appearances by The Cat in the Hat and more.
Today's festivities complement the many activities offered in Seuss at Sea, a fleetwide program featuring exciting youth, family, dining and entertainment experiences inspired by the amazing world and words of Dr Seuss.
READ MORE: A sneak peek at the Carnival Horizon Lido Deck with its Dr Seuss themed Water Slide 
Programs on board include such fun activities as the Seuss-a-palooza Parade and Story Time and The Green Eggs and Ham Breakfast with The Cat in The Hat and Friends, as well as character interactions, Dr Seuss toys and games and popular movies shown on board.
Dr. Seuss Day Customs & Traditions
On Dr. Seuss Day it is customary to read a favourite book with your child. It could be one of Dr. Seuss's books or it could be another children's book author. The whole point of the day is to engage children in reading and to get them to read on a regular basis. What better way is there to introduce reading to kids than holding an annual reading day.
To read more about Dr. Seuss and the history behind the books and the man himself take a look at this link